CAPITOL CITY QUES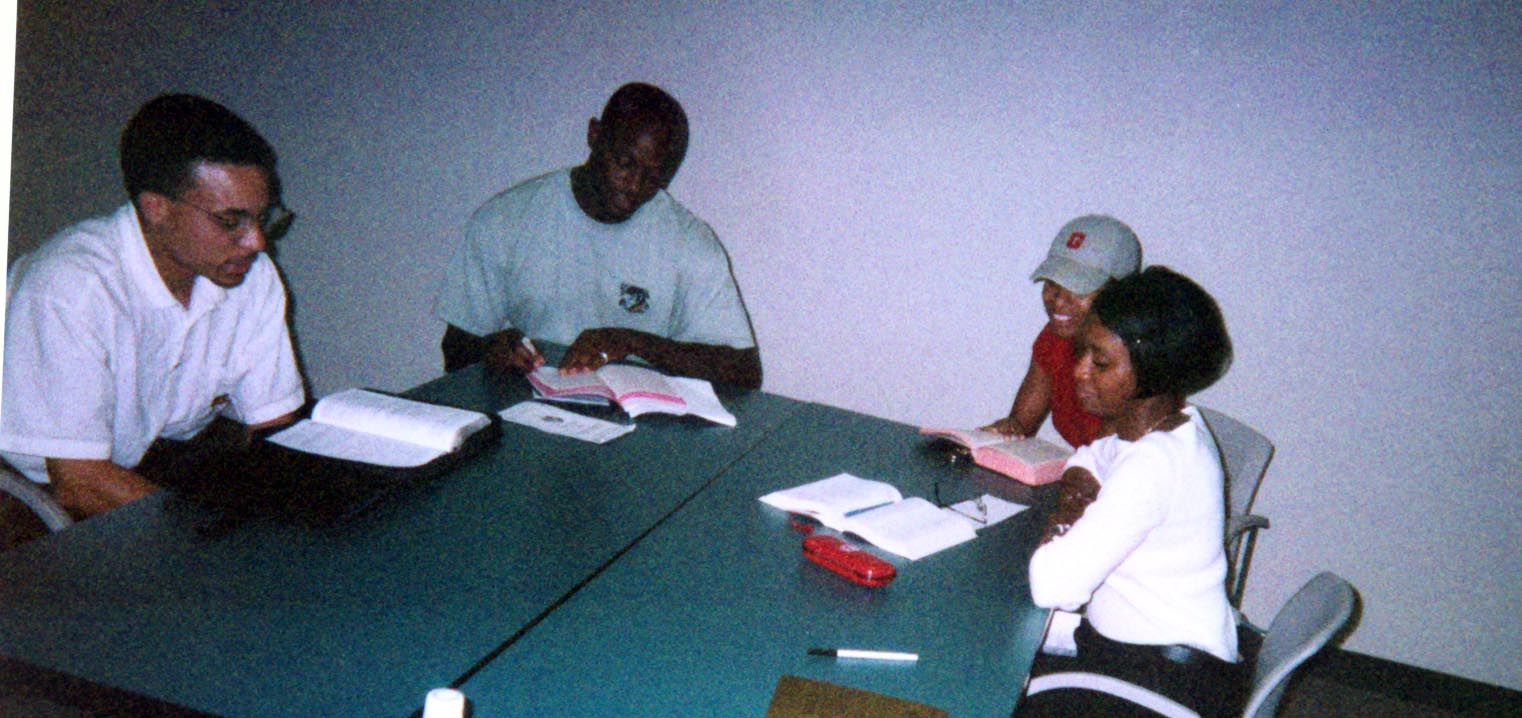 BIBLE STUDY WITH THE QUES – Bro. Rev. Harvey Hollins III (far left) goes over Scripture with bible study participants Bro. Ernie, Lasheka, and Ericka. Bible study is held every Wednesday at Michigan State. All are welcomed.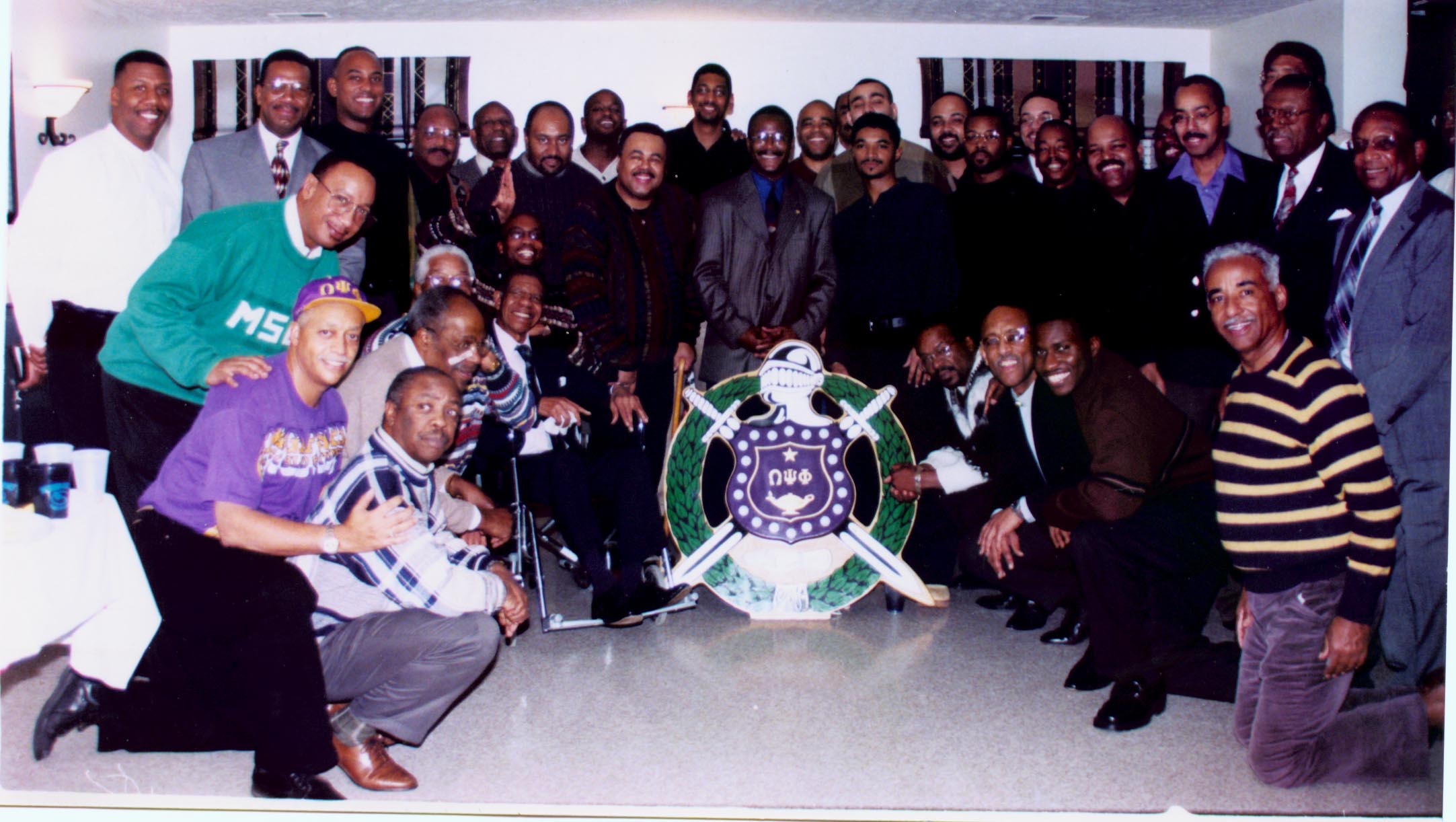 2000 ANNUAL HOLIDAY PARTY - This year's annual holiday party was in tribute to Bro. Bobby Williams (center), MSU head football coach.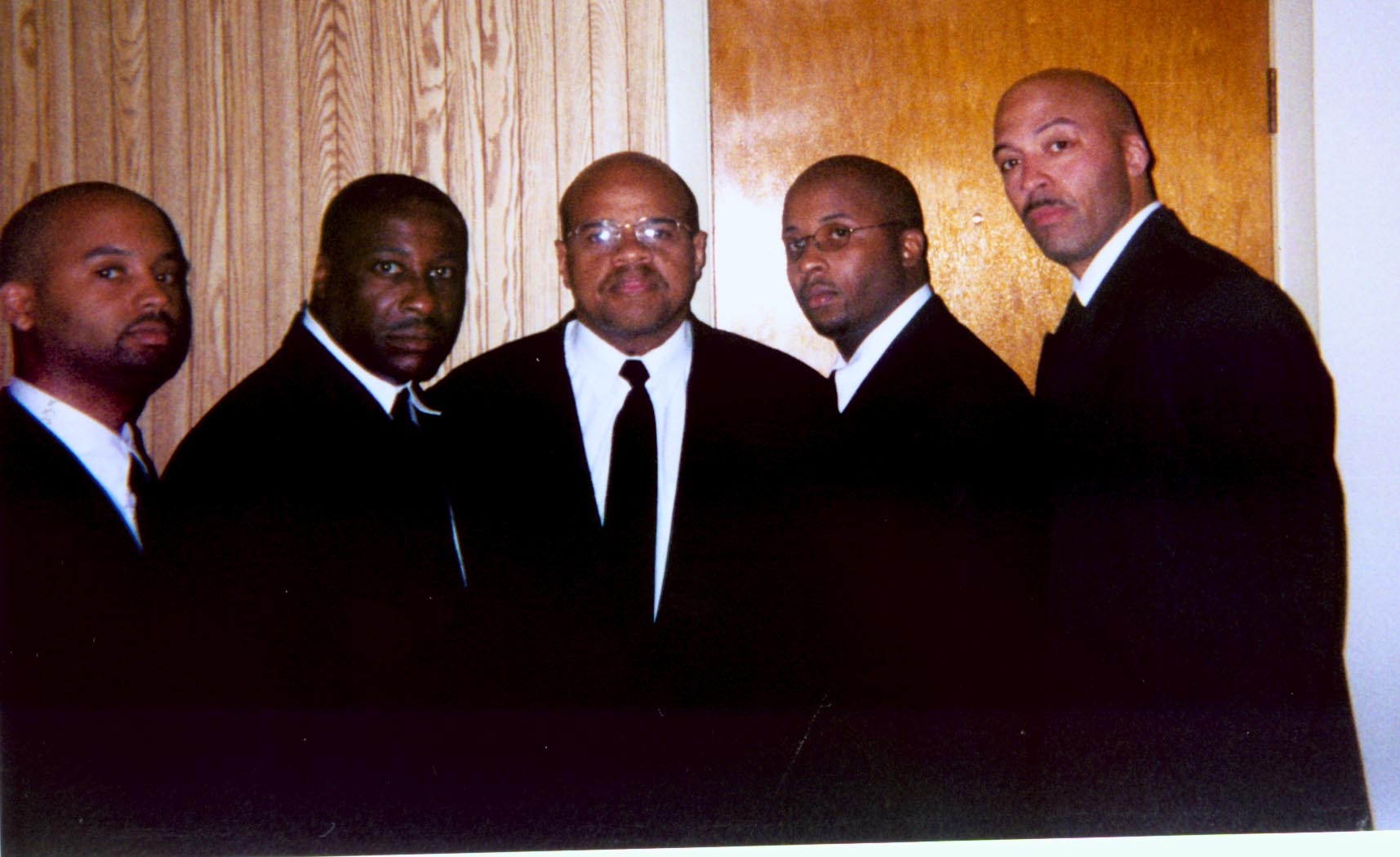 NEOPHYTES of SIGMA UPSILON CHAPTER, Spring 2000 - T.U.F.F. CREW: From left to right are Bros. Keith Moore, Stan Monroe, James Riley Jr., Martin Jackson, and Bernard Crawford
VISITING BRUH Wanya Morris of Boyz II Men - While on a promotion tour, Bro. Wanya Morris sought out his frat bruhs and experienced true brotherhood at The Beggar's Banquet in East Lansing, MI.
Previous Page
HOME
Next Page