CAPITOL CITY QUES
EPITOME OF PERSEVERANCE - Bros. Keith Moore, James Riley Jr., Lawton Connelly Jr. (kneeling), Martin Jackson, and Bernard Crawford
2000 Black History Program - Bros. Rev. Harvey Hollins III, Thomas Nelson Jr., and Melvin McWilliams along with guest speaker Rev. Rodney Patterson are flanked by the Akida Boys Rites of Passage who did a stellar job with historical reeanactments.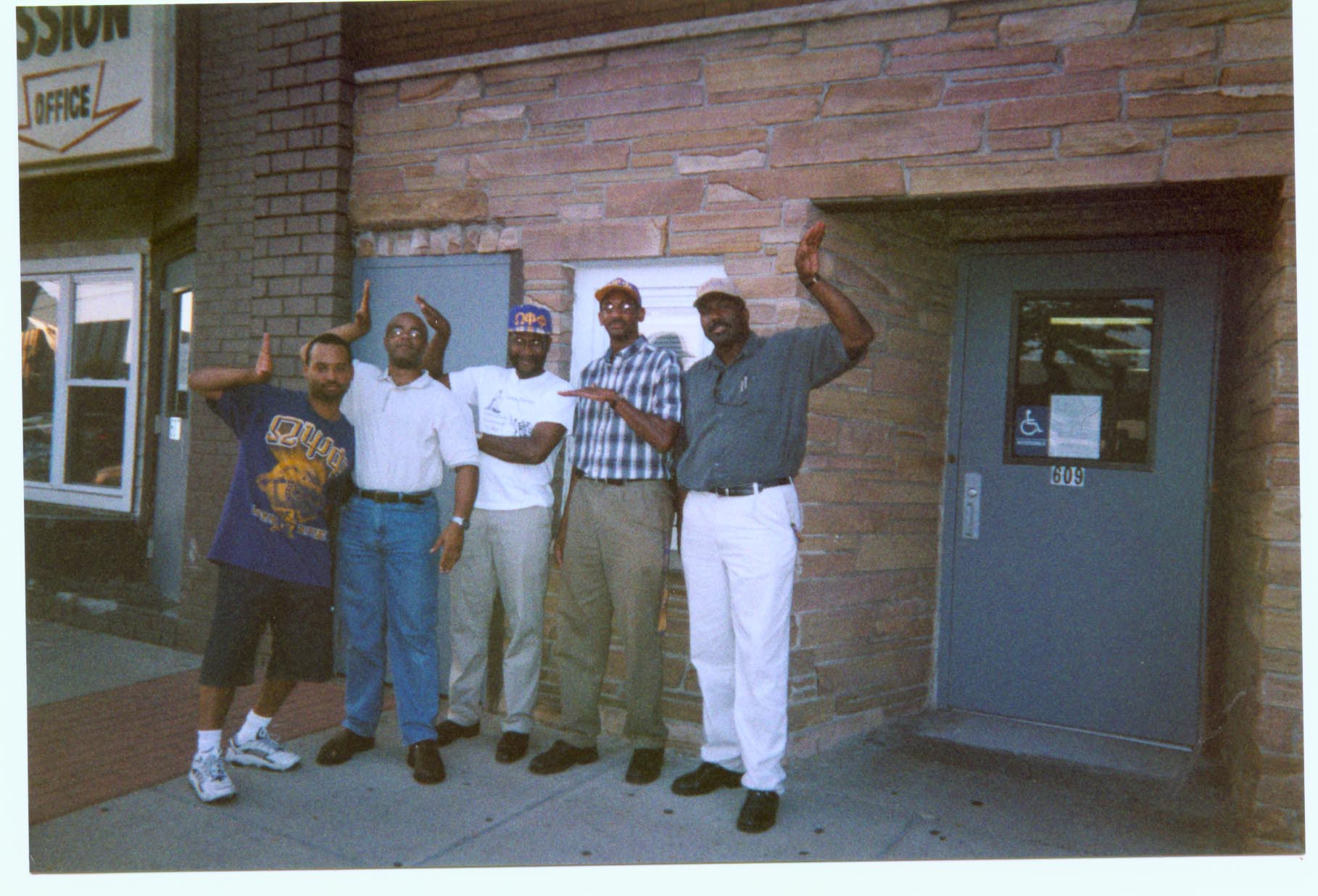 Omegas Feed the Homeless: From left to right are Bros. Keith Moore, Mark Freeman, Myron Freeman, Byron Eure, and Jeff Speller.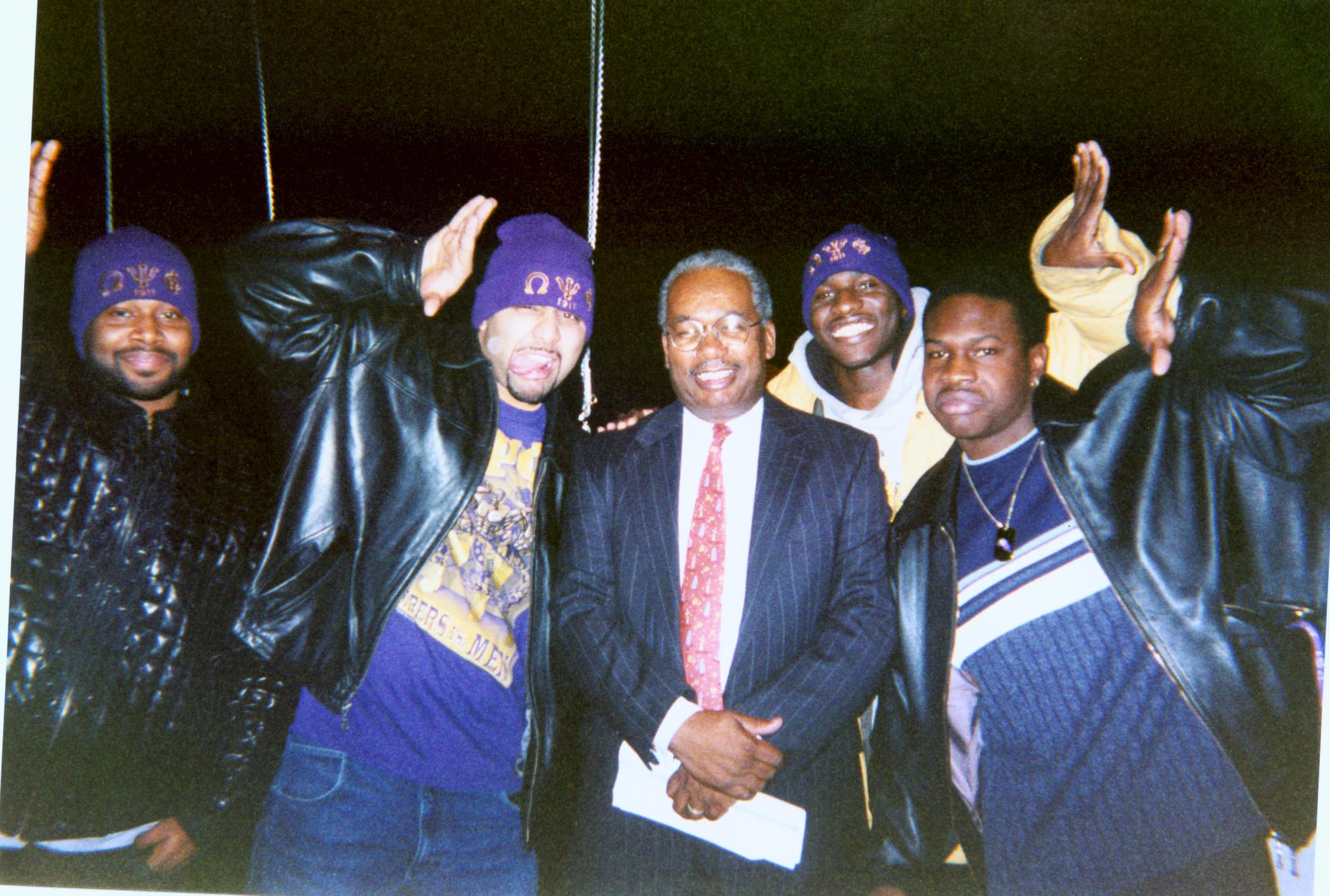 2000 MLK Day Celebration - Keynote Speaker Ernie Green (center), one of the Little Rock Nine and Charter member of Sigma Chapter, poses with Marcus Jordan (1-Sigma-98), Nyakea Cook (3-Sigma-98), Lawton Connelly, and Ruben Fowlkes (1-Sigma-99).
Previous Page
HOME
Next Page