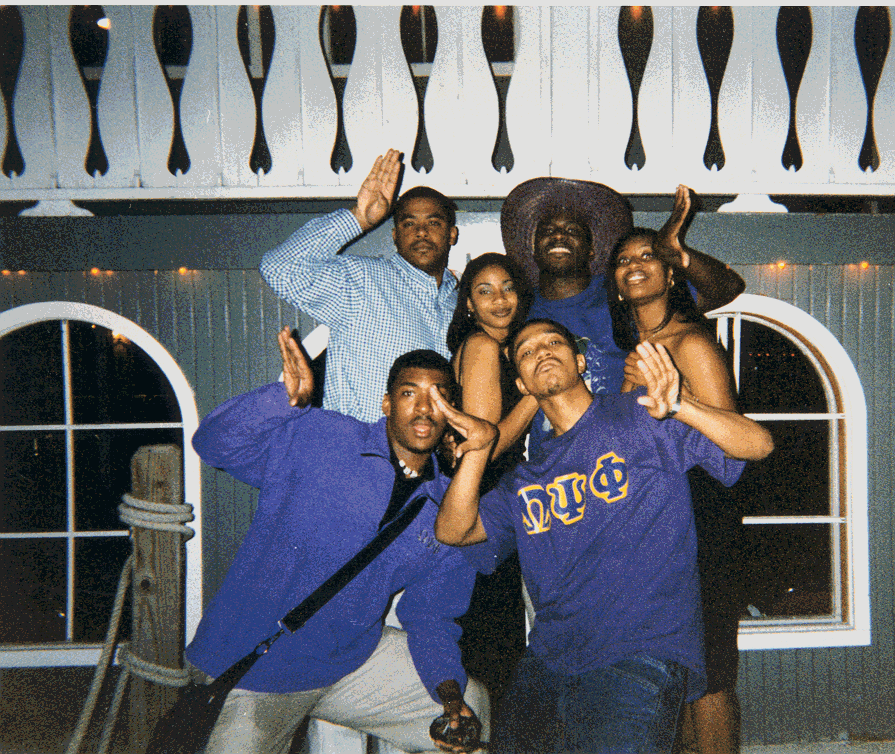 Que Cruise '99 - Brothers and the lovely ladies of Sigma Gamma Rho Sorority, Inc. In front are Chad Rhodes (Nu Omega) and John D. (Sigma chapter); In the rear is Stephone Johnson (Rho Gamma) and Lawton Connelly Jr.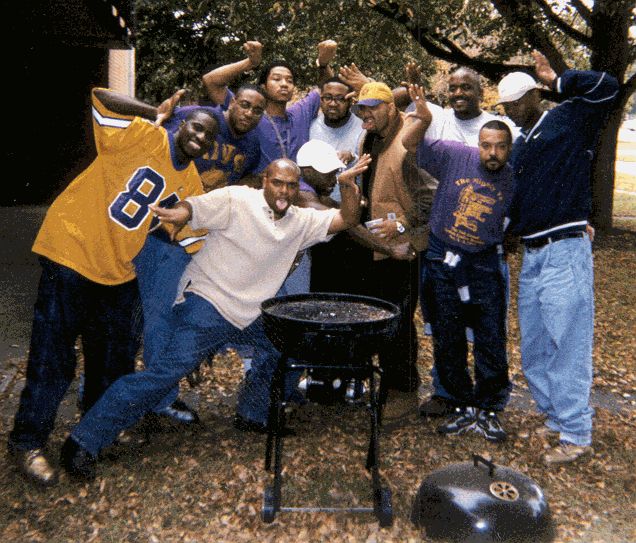 Omega Tailgate: Brothers during halftime of the Mich State v. UofM football game.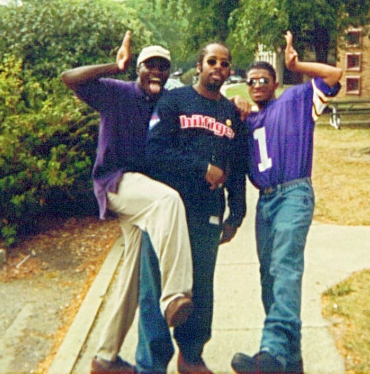 Fresh off the SANDS!! - The tre, tail and ace off the F'98 line.
Previous Page
HOME
Next Page