CAPITOL CITY QUES
<![if !supportEmptyParas]><![endif]>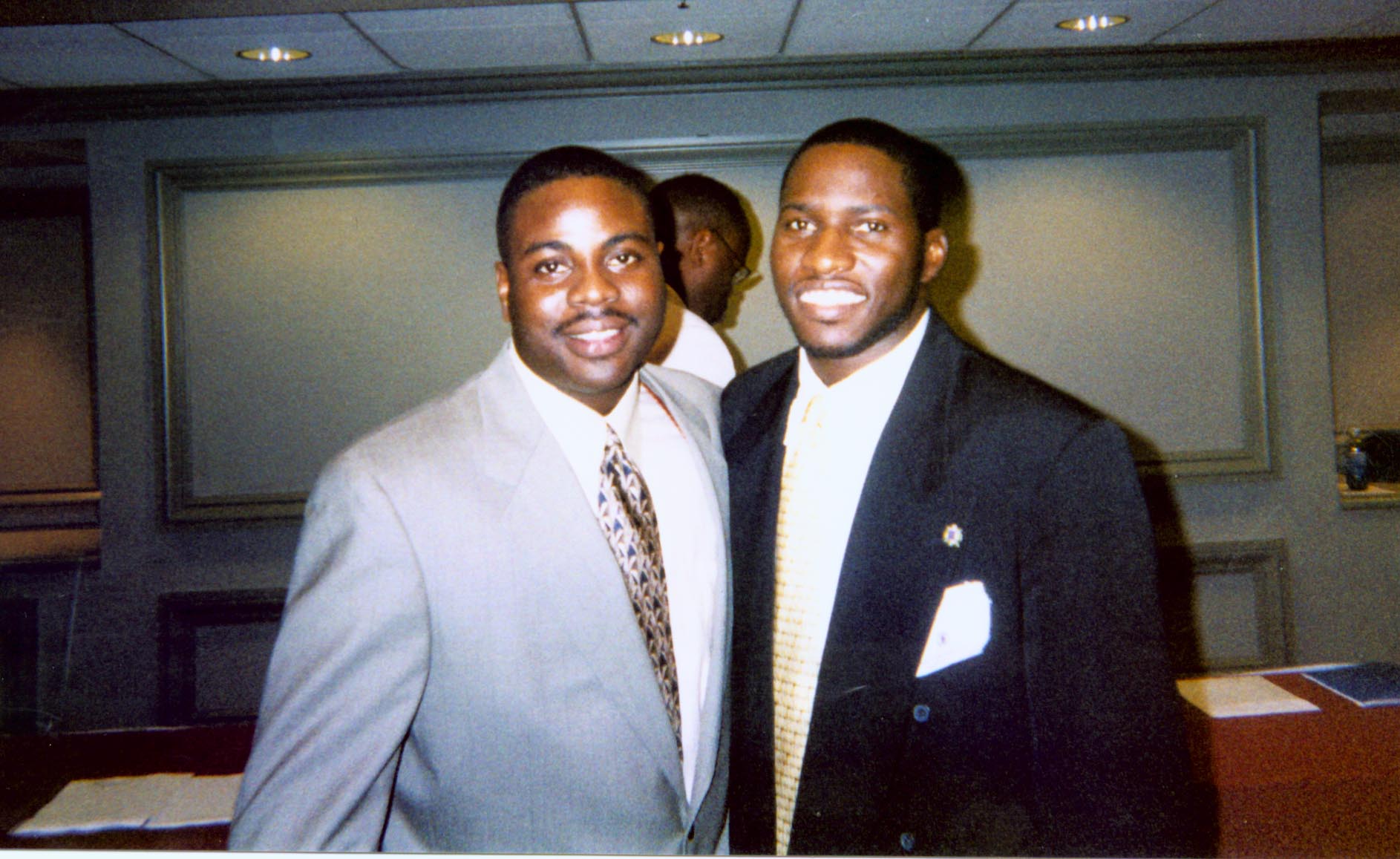 1999 OMEGA Leadership Conference - Bros. Chapman and Connelly after Bro. Chapman's Internet presentation.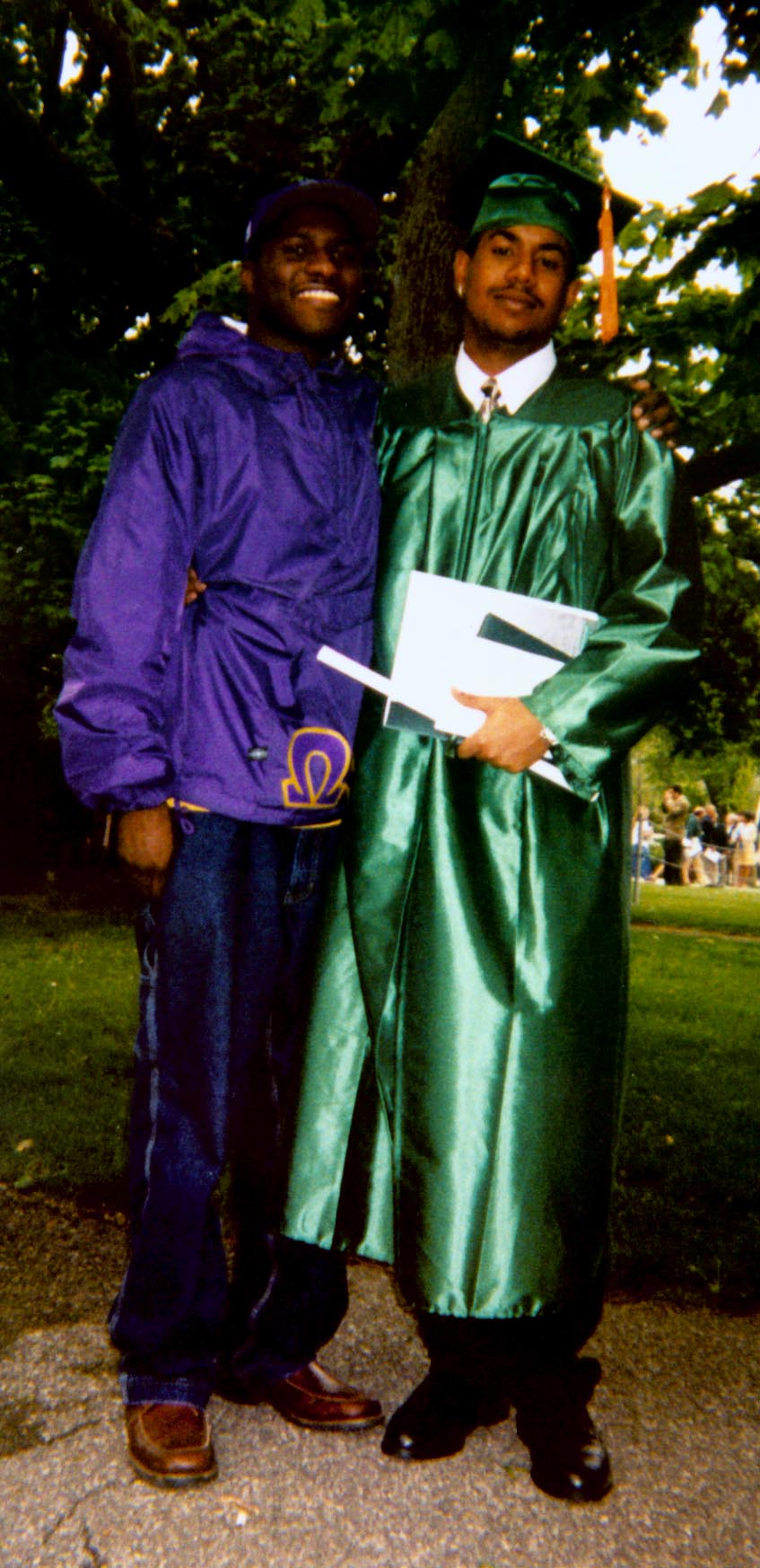 HANDLING SCHOLARSHIP - Bro. Warren Sutherland (2-Sigma-98) after his bachelorate graduation. Bro. Sutherland earned his B.S. in Engineering in 1999.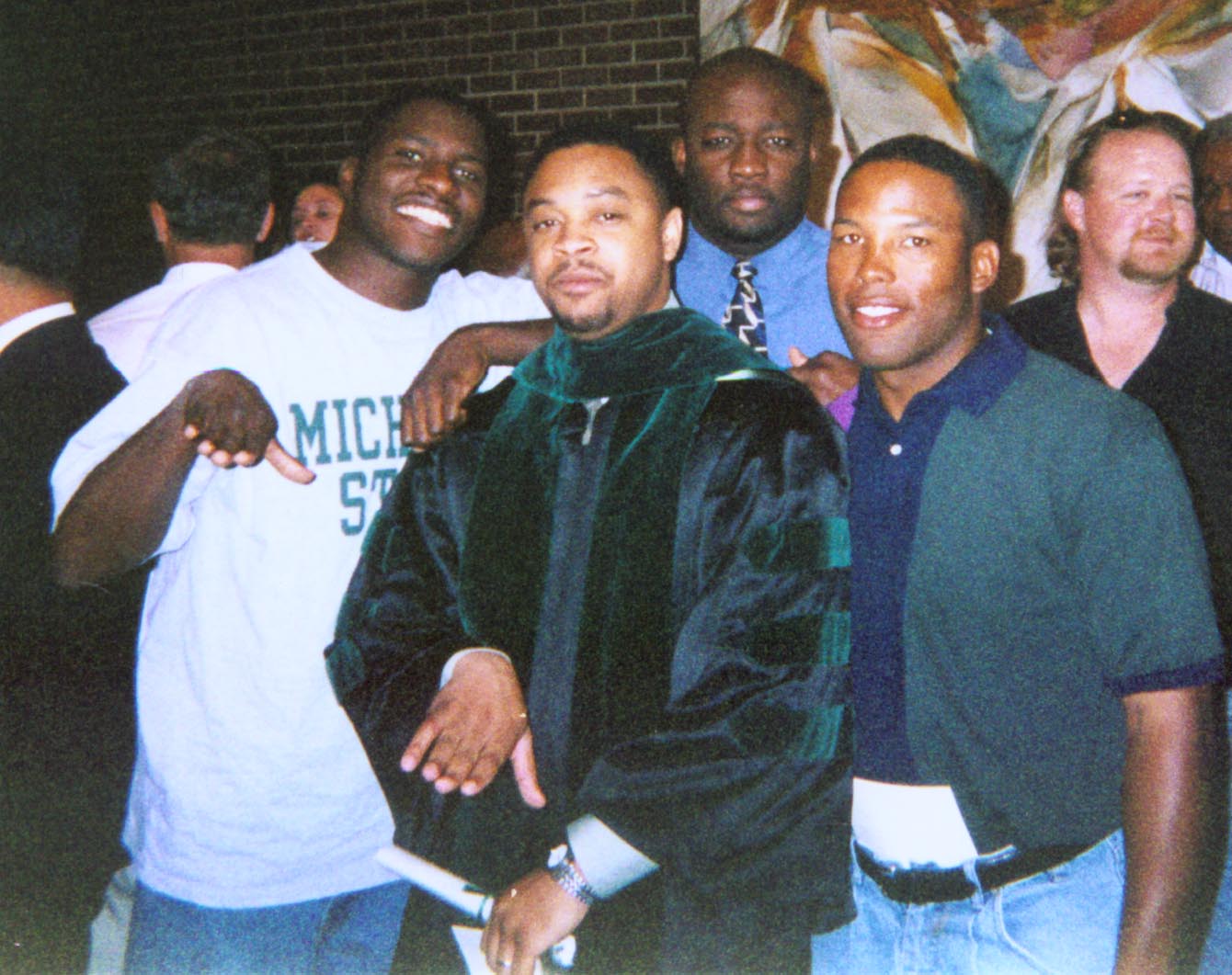 A TRUE QUE-DOC: Bro. Jonathan Hefner (2-Tau Psi-92) takes time to pose with Bro. Connelly and Bro. Hefner's two LBs after his doctoral graduation. Bro. Hefner earned is M.D. from MSU School of Medicine in June 2000 and is currently doing his residency at John Hopkins in Baltimore, MD
UPLIFTING THE YOUTH: Mentor Bro. Robert James (1-Sigma-71) speaks to the young mentees at Dwight Rich Middle School.
<![if !supportEmptyParas]><![endif]>
Previous Page
HOME
Next Page
<![if !supportEmptyParas]><![endif]>