CAPITOL CITY QUES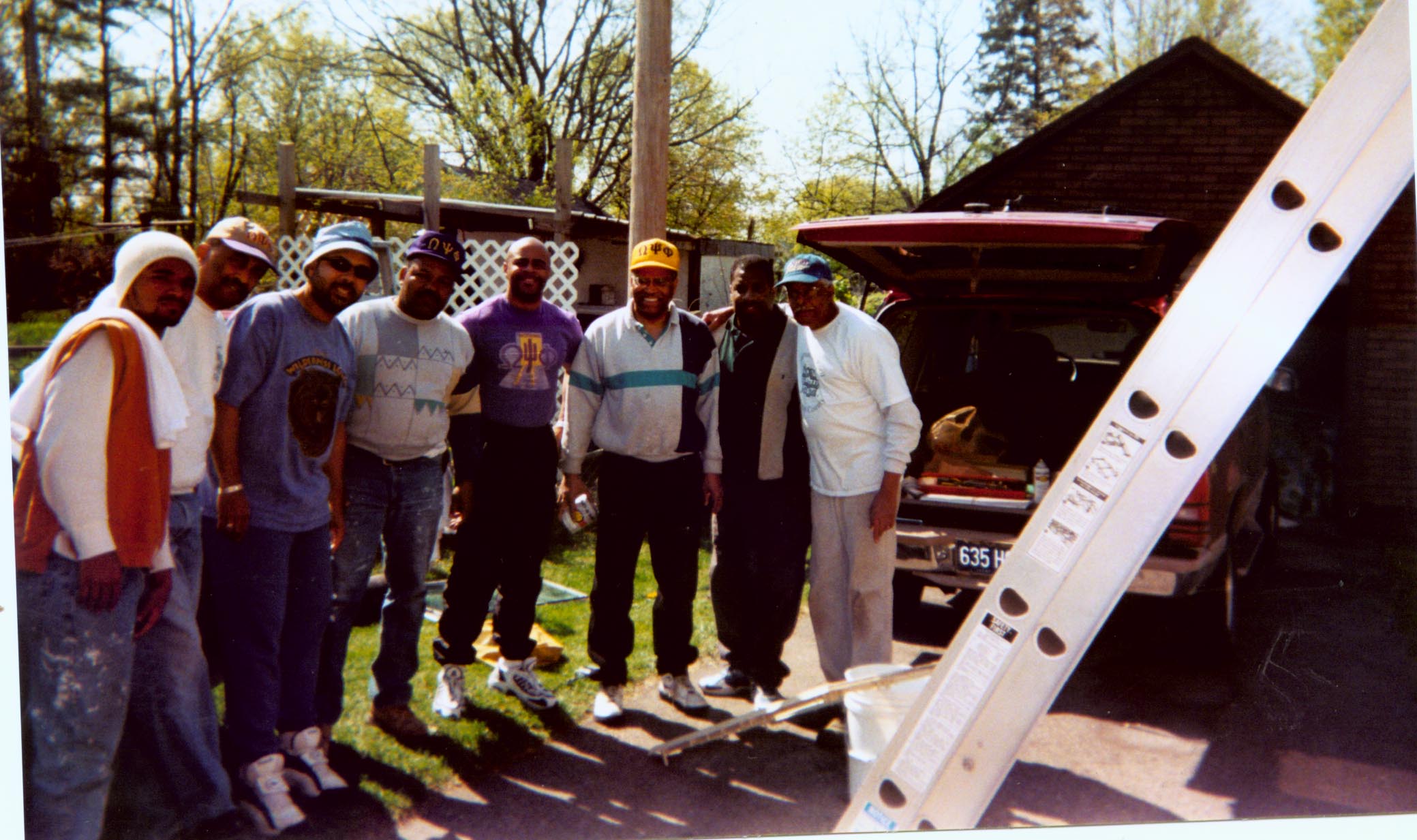 CHRISTMAS IN APRIL 2000 - Brothers take time to pose in the midst of some hard work on a house in Lansing, MI. From l to r are Bros. Morris Lewis, Fred Porter, Brian Sydnor, Carlton Flakes, Mark Freeman, Melvin Farmer Jr., Jacques McNeely and Rudy Wilson.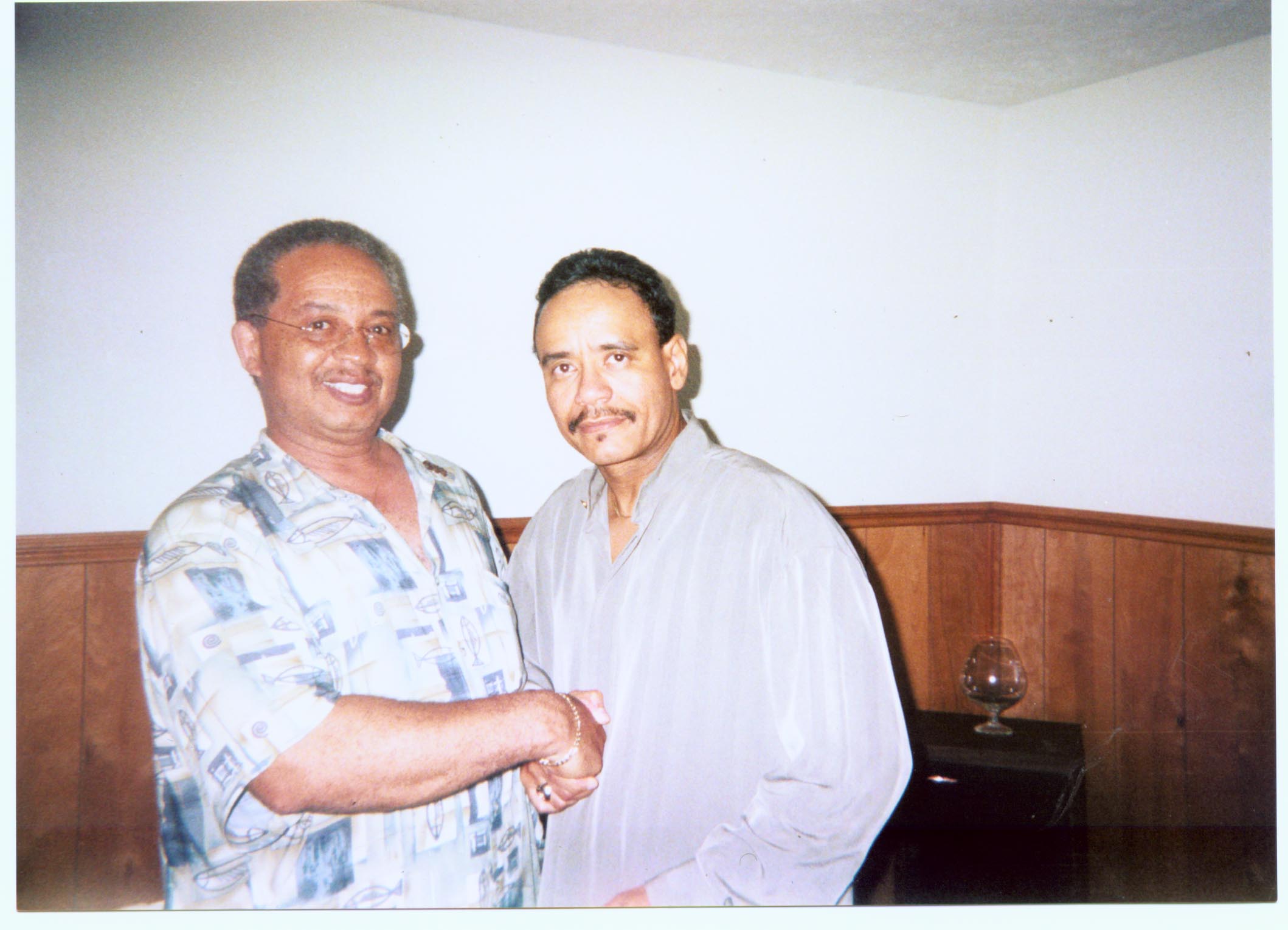 2000 Que Cruise Afterparty - Bro. Darnell Dickerson (2-Sigma-69) extends a hand to his number and distant sands and Bro. Charlie Bruce (2-Rho Sigma-69) who is the current 10th District Representative.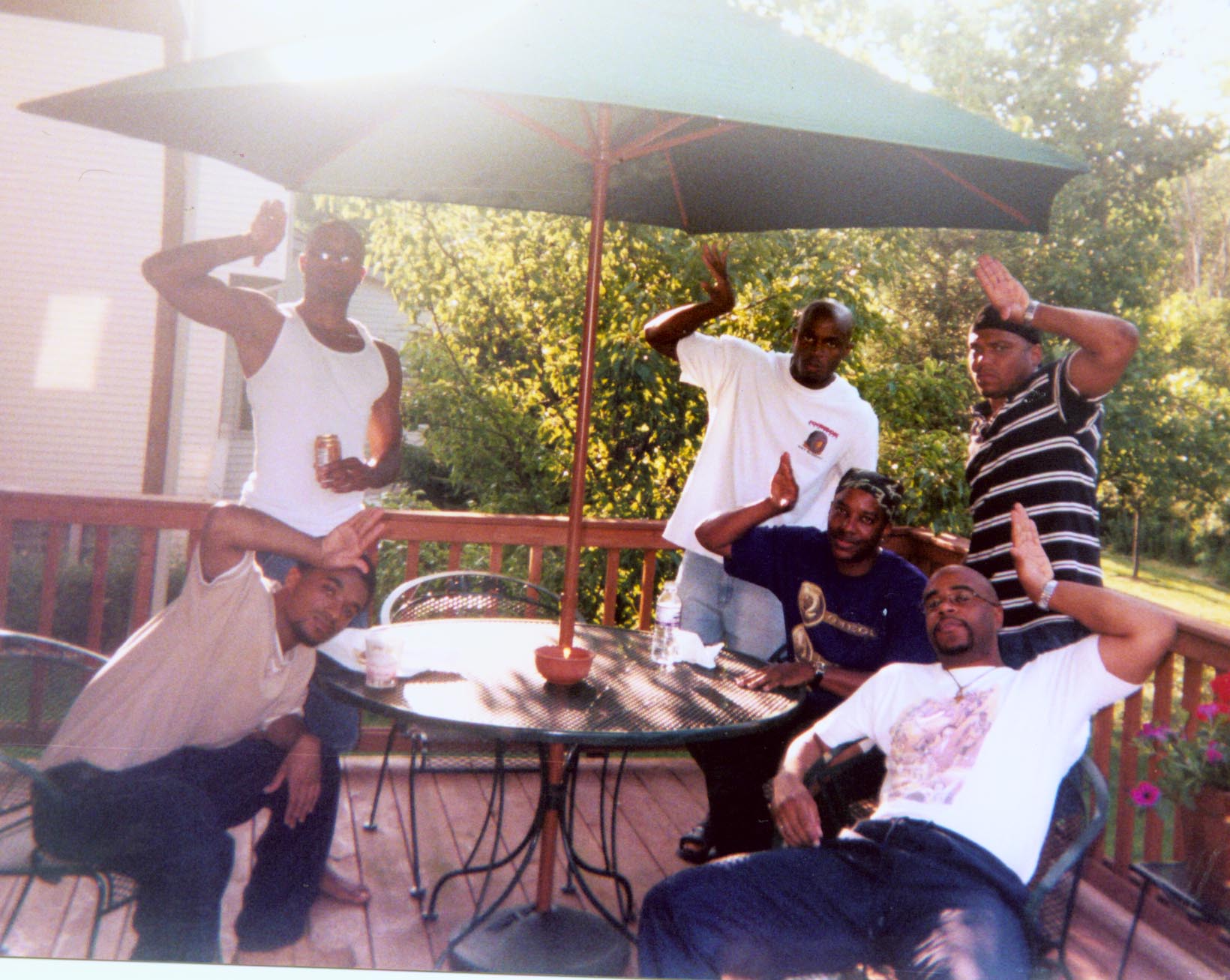 Omega Bar-b-QUE: Brothers Morris Lewis, Steve Lonzo, Earnie Fingers, HyperQUE, Stacy Nelson, and Mark Freeman
Que CRUISE 2000 - Brother Earnie Fingers being OUT on the 1st Deck.
Previous Page
HOME
Next Page